Match our jobs to your LinkedIn profile
Job Match
We are One Deluxe | Lenexa, KS
At Deluxe, we're known for being welcoming, amicable, and down-to-earth. We are relationship-builders just as much as we are business-builders and that's evident as soon as you walk through the doors of our Lenexa, KS site. We are passionate about helping small businesses grow and experts at aligning our clients' business needs with the solutions that we offer. If you are a people person who's naturally inquisitive, success-oriented and eager to make a difference, then this is the site for you!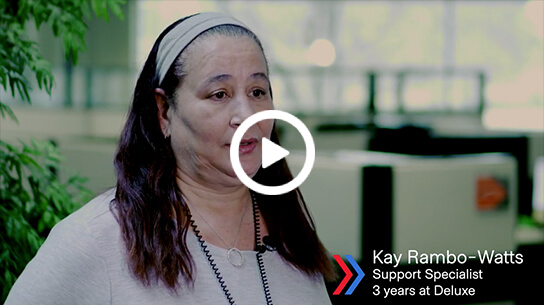 Very inviting, it's very inclusive, and there are a lot of things to do.
- Lori Villafuerte
If you have a question needed from upper management to your neighbor sitting next to you at your desk, there is always someone there to help you out.
- Justyn Taylor
Our team thrives on challenges and having something that they want to overcome and try to conquer.
- Kellen Brittingham
One day I might be down and someone picks me up. One day someone might be down and I pick them up. We all work together which, ultimately, makes a team.
- Brandon Wagle
Family-oriented. It's friendly, everybody is always smiling, everybody is approachable.
- Cassandra Brown
Most of the things that I like about our office is the people you get to interact with. Everybody comes from different backgrounds, but we all find a way to work together. It's really broaden my circle of the world.
- Jessica Fish
I don't miss work because I love coming to work!
- Kay Rambo-Watts
They allow growth… you do learn a lot of different positions, they don't hold you back.
- Tasha Newton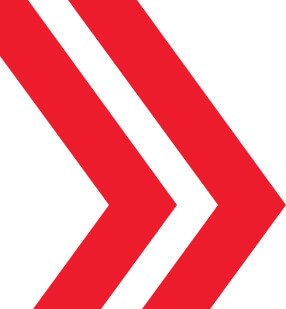 What is it like working at our Lenexa location? We're the hub for many business units. Employees enjoy monthly potlucks to celebrate birthdays and other milestone achievements We have an open air atrium with stadium seating. Because of its size and ample seating, we often hold our team meetings in our atrium Our facility has floor to ceiling windows. We value natural light, so our facility features floor to ceiling windows that wrap around our office space. We have miles of outdoor walking trails. Enjoy our beautifully paved sidewalks, basketball hoops and outdoor seating right outside of our facility.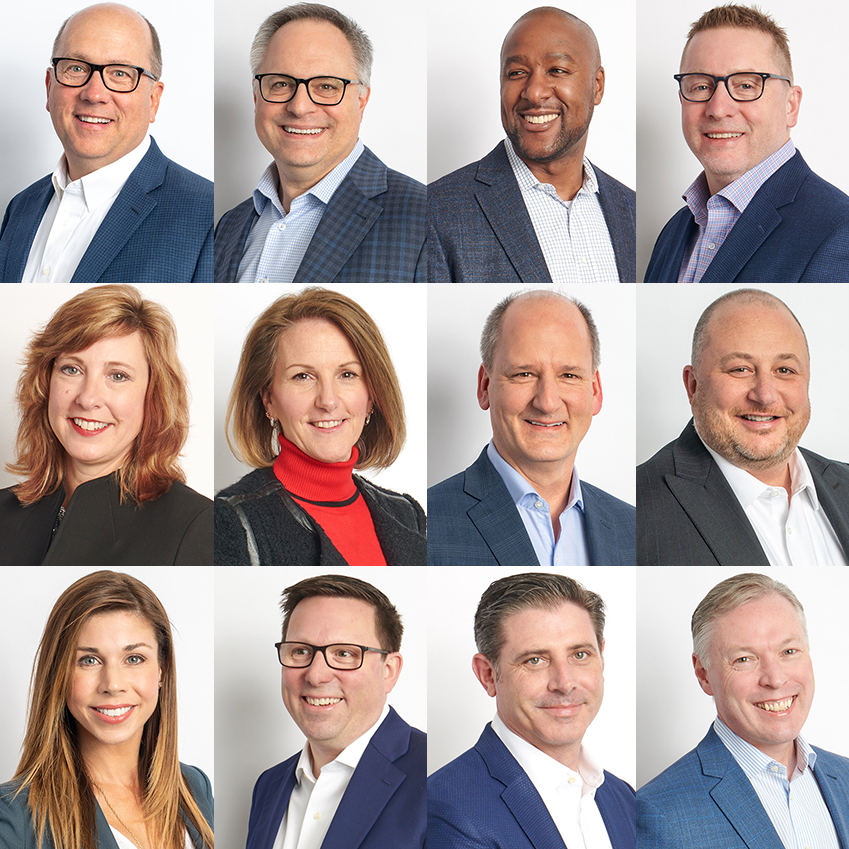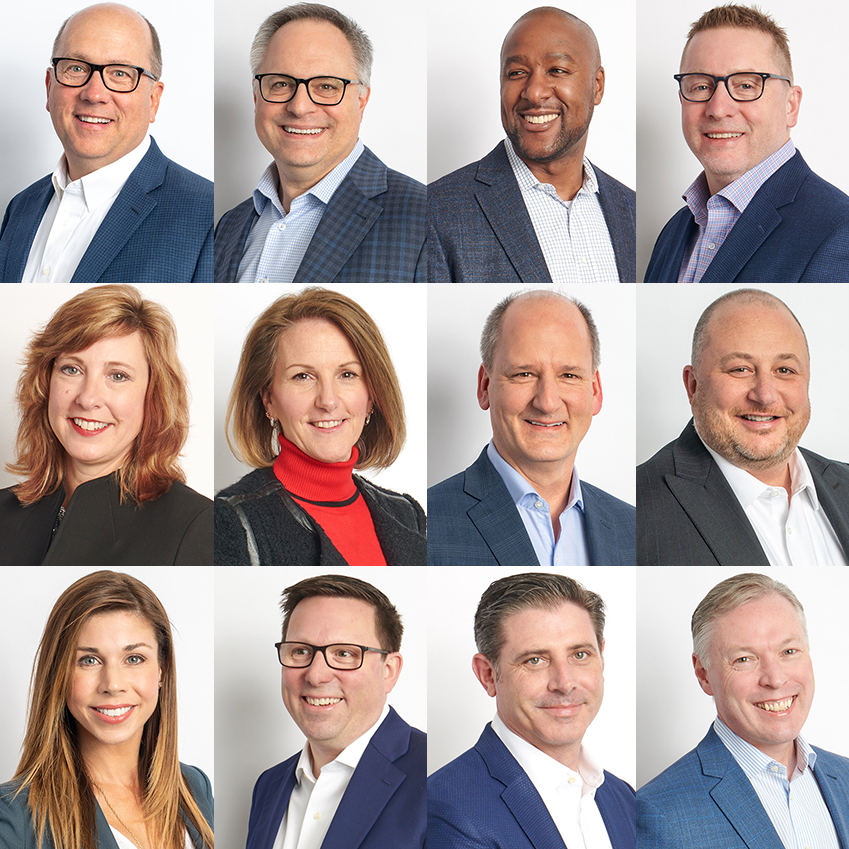 Learn About Our Leadership
Deluxe is led by an executive team and board members who play a vital role in maintaining the success of our organization...
Learn More