Match our jobs to your LinkedIn profile
Job Match
DELUXE INTERNS
are involved in meaningful projects throughout the duration of the program and work closely with company leaders to gain real-world experience and build a valuable network of professional connections.
I actually got a place on the team and I felt that I was part of the team. They were giving me tasks that they were doing day-to-day… Little things like that made me feel like I was truly a part of the team
- Nick
My favorite thing [about my internship] was when my team gave me total autonomy to create my own wireframe and prototype, so I redesigned all our small business resource center and made it mobile friendly.
- Lindsey
My experience as a Deluxe intern exceeded my expectations for what I was seeking from an internship. The greatest part of being a Deluxe intern is being given the opportunity to work on real-word, hands on projects with the team. One of the most prominent and exciting projects I got to work on was recruiting for the 2020 Summer Internship Program. I was able to gain ample amount of experience by attending career fairs, partaking in on-campus interviews, and helping the recruiting team conduct phone interviews
- Macey
Learning the people that you're working with and what they want to see and how they want to see it was a great learning experience that I will be able to use at any job… Deluxe feels like home, this is where I want to end up.
- Jenny
While the professional growth was a very important component of my internship, that is not all the Deluxe Internship Program offered. From the very beginning, I truly felt part of the Deluxe team. My input, feedback and suggestions were highly encouraged and respected, ultimately leaving me feeling as an intern solely by title and not by a measurement of age, experience, or graduation status.
- Macey
Our immersive internship program is designed to help launch young professionals into rewarding careers.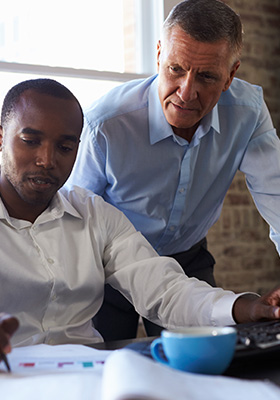 Finance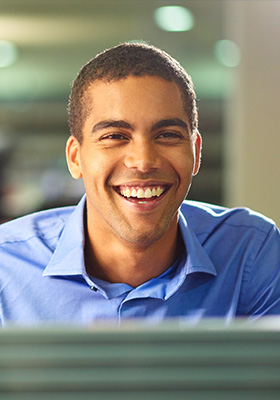 Sales
Please click on any department above for our current internship opportunities. Please note there are no Sales or Finance internships at the moment.