Match our jobs to your LinkedIn profile
Job Match
Senior QA Engineer
Apply Now
Apply Later
Job Alert
Location: Atlanta, Georgia
Req ID#:
14465BR
Description
The Quality Engineering team powers the future of financial services by delivering innovative, high quality solutions. As a Senior Quality Engineer, you are an unwavering advocate for quality and your customer. You stand in the role of our customers in the practical use of our products; You are a reputational gatekeeper for Deluxe; You are a master of the Quality Engineering craft; You are an advocate for elegance in our solutions. You have a growth mindset and with creativity, courage and grit, you discover better ways. You thrive on technical challenges and finding ways to optimize processes and drive efficiency. You work collaboratively and bring Agile test proficiency through exploratory, manual, and automated testing.
Accountabilities
:
Participate in all Agile ceremonies, as an equal partner with SW Engineers and Business Analysts, to refine story requirements, define estimates, and analyze risks. Drive self and others to achieve high quality results, emphasizing defect prevention and expedited delivery of incremental functionality.
Create and execute risk-based manual test cases that drive comprehensive functional testing, integration and regression testing against assigned application(s). Successfully create and execute database joins and queries to manipulate and validate backend data. Use industry-standard tools to perform non-functional testing such as Performance, Security, and Load Testing.
Harness advanced troubleshooting techniques and end-to-end application knowledge to independently discover and manage defects to successful resolution. Work with business and engineering partners to conduct root cause analysis and strategize against recurrence.
Develop and maintain test automation using industry-standard development software, testing tools, and frameworks (e.g. Java or C#, Selenium Webdriver, TestNG, Junit, Visual Studio, Eclipse, IntelliJ, etc.)
Develop, share, and execute a risk-based testing strategy for each Production release that drives Quality and ensures a successful outcome.
Expand testing beyond the UI layer by using tools and techniques that exercise the code at the API, Service, or Database level (e.g. SoapUI, RestAssured, etc.)
Actively drive self toward continuous skills development, and mentor others in the areas of functional, non-functional, and automated testing. Communicate effectively through verbal and written channels, with both technical and non-technical audiences.
Effectively use and evangelize techniques such as TDD/BDD/ATDD that support testing and drive Quality (e.g. Cucumber, Gherkin, etc.)
Collaborate with DevOps to design, implement, and execute builds using industry-standard tools and in a way that moves the organization toward CI/CD (e.g. Jenkins, BitBucket, GIT, SourceTree, Docker containers, SonarQube, etc.)
Keep current with Agile and QE trends within the industry, demonstrate out-of-the-box thinking, and provide creative thought leadership to appropriately challenge the status quo and drive continuous Quality improvement.
Required: Education
: Bachelors (or equivalent experience) in computer science or engineering
Experience
: 6-10 years of relevant experience with 5 years of experience in a senior level QA role, preferably within the financial services industry
Critical Knowledge, Skills, and Abilities:
In-depth understanding of the Why and How of Agile software development, and experienced in Scrum, Kanban and other Agile methodologies. Agile evangelist with demonstrated ability to blur the lines between functional roles on the team, shifting Quality left and catalyzing change to optimize process efficiency.
Possesses a growth mindset and awareness of personal strengths and challenges, constantly seeking ways to capitalize on strengths and share them with others. Continually works to improve interpersonal and technical skills, and is committed to introspection and being a lifelong learner.
Excellent communication skills, both verbal and written, to technical and non-technical audiences.
High attention to detail, ability to deal with ambiguity, resolve problems.
Self-motivated, ability to manage time constraints and multiple concurrent priorities.
Results-driven, appropriate sense of urgency and "do what it takes" resolve to meet commitments.
Ability to learn new technical concepts quickly and retain/build on previous information.
Strong analytical and problem-solving skills.
Ability to build and foster productive working relationships and build trust within team.
Deluxe Corporation is an Equal Opportunity / Affirmative Action employer:
All qualified applicants will receive consideration for employment without regard to race, color, creed, religion, disability, sex, age, ethnic or national origin, marital status, sexual orientation, gender identity or presentation, pregnancy, genetics, veteran status or any other status protected by state or federal law.
EOE/Minorities/Females/Vet/Disability
Please view the electronic EEO is the Law Poster and EEO is the Law Poster Supplement which serves to inform you of your equal employment opportunity protections as part of the application process.

Department: Product Development
Remote Work Location: No
Employment Type: Senior
Full Time/Part Time: Full Time
Shift Type: Traditional

Apply Now
Apply Later
Learn about Benefits
Advancement Opportunities
At Deluxe. Employee Development is a pillar of our culture. From mentorship programs to development plans and tuition reimbursement, we've got the tools to help you grow.
Healthcare
Affordable medical plans offering PPO, HRA, HDHP and Regional HMO style options.
Savings Plans
Competitive 401k matching program with guidance on saving solutions
Tuition Reimbursement
Deluxe will provide up to $5,250 per calendar year to full time employees that want to continue their education.
Work/Life Balance
Between paid time off, floating holidays, paid holidays and the ability to work remotely in some of our positions, we place a strong value on providing a quality work/life balance.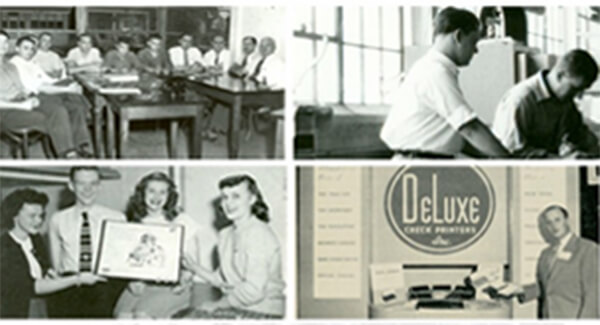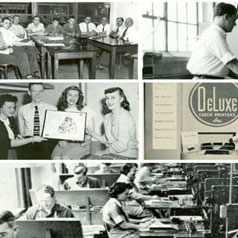 100 Years, 10 Stories
Deluxe is perfectly positioned for growth and expansion as we head into our next 100 years, and that's because of our dedicated employees.
Learn More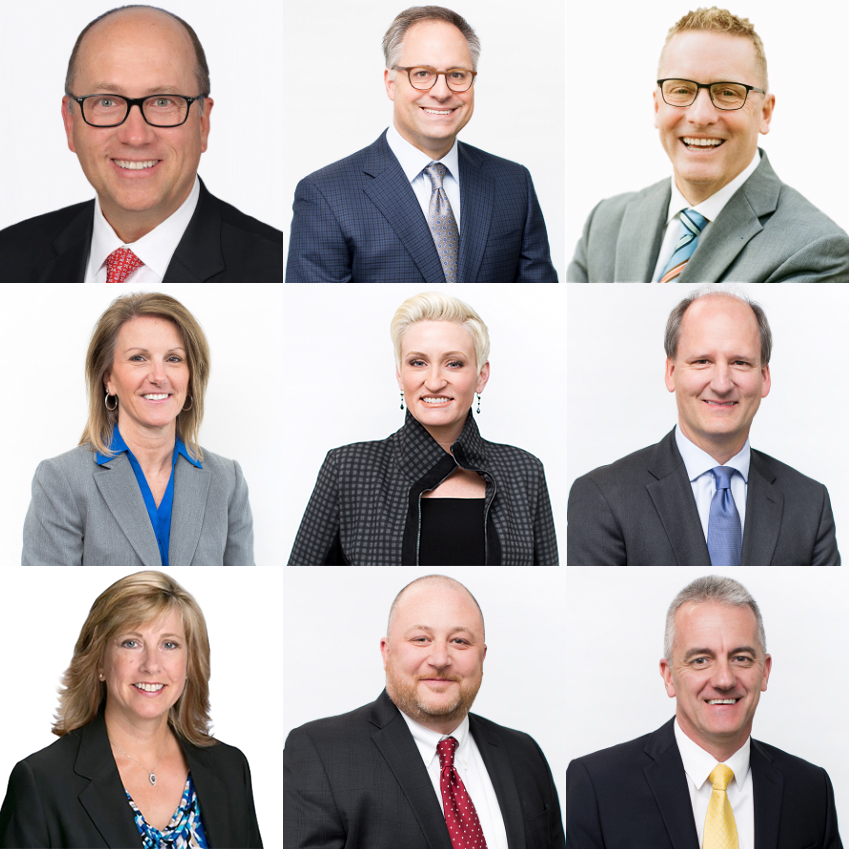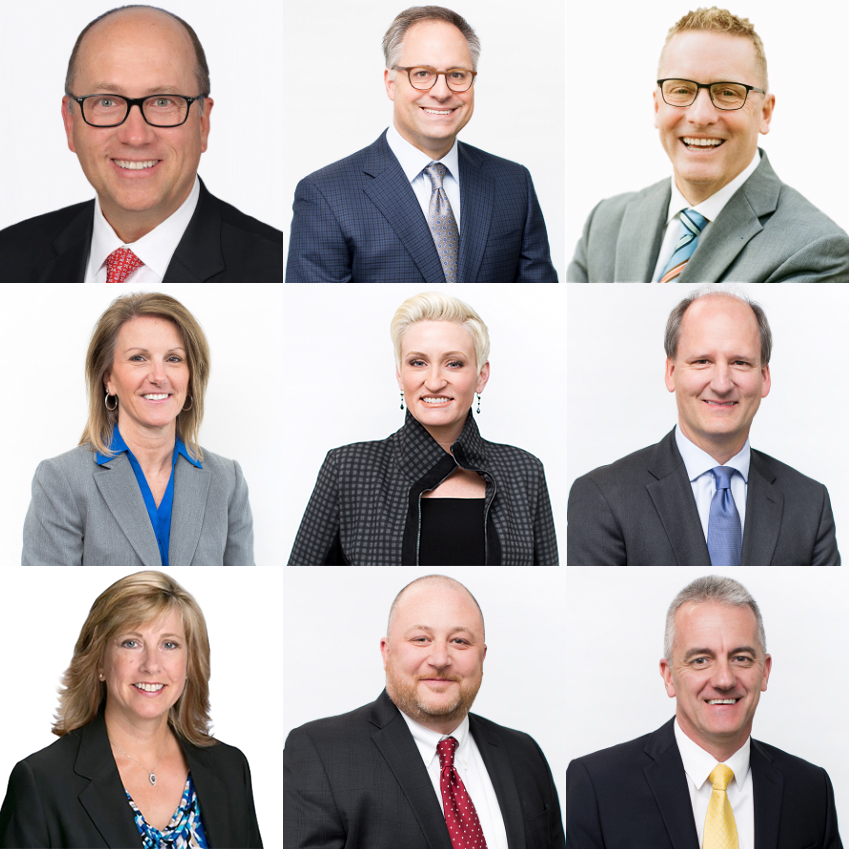 Learn About Our Leadership
Deluxe is led by an executive team and board members who play a vital role in maintaining the success of our organization...
Learn More