We are moving to a new recruitment system! To apply for any current positions, you will need to create a NEW username and password.
Match our jobs to your LinkedIn profile
Job Match
Customer Service Specialist -Payroll -12 month contract
APPLY NOW
APPLY LATER
JOB ALERT
Location:
Cambridge, Ontario
Req ID: 14082BR
Deluxe is a trusted, technology-enabled solutions provider for enterprises, small businesses and financial institutions offering a range of solutions to help customers manage and grow their businesses. Approximately 4.8 million small business customers access Deluxe's wide range of products and services, including incorporation services, logo design, website development and hosting, email marketing, social media, search engine optimization, and payroll services along with customized checks and forms. For our approximately 4,600 financial institution customers, Deluxe offers industry-leading programs in data analytics, customer acquisition and treasury management solutions, fraud prevention and profitability solutions, as well as checks. Deluxe is also a leading provider of checks and accessories sold directly to consumers.
Job Summary
The Customer Service Specialist is the client's primary service contact, responding to the client's questions and inquiries vie e-mail and incoming calls to the call center in a professional and timely manner assuming full responsibility for problem resolution.
The Customer Service Specialist can handle customer inquiries with little supervisor or guidance from their supervisor or team lead.
Your usual hours of work will rotate weekly on five separate shifts: One shift from 7:00 am to 3:30 pm, one shift from 8:00 am to 4:30 pm, one shift from 9:00 am to 5:30 pm , one shift 10:00am to 6:30pm and one shift from 11:30 am to 8:00 pm
This position is a 12 months contract and reports to the Client Payroll Service Supervisor.
Job Functions
• Provide Best in Class customer service to PAYweb.ca customers to ensure we maintain our customer satisfaction standards.
• Respond to external client inquires via phone, chat and email in a professional and timely manner and assume full responsibility for "one-call" resolution.
• Help customers remain payroll compliant and provide applicable payroll compliance information. When applicable direct customers to the appropriate government resources.
• Complete client requests for additional system configuration based on the client's needs and requirements, many of the complex features within the PAYweb systems such as: Accruals, General Ledgers, Time and Attendance Interfaces and Complex Deductions Calculations.
• A strong knowledge of payroll legislation within all provinces, and has received either the PCP designation from Canadian Payroll Association (CPA) or equivalent experience with internal CPA seminars and "on the job" learning.
• Meets or exceeds the expected metrics for phone systems regarding logged calls and logged in time as set out by the department.
• Ensure that NEBS PAYweb policies and procedures are being administered correctly.
• Champions the Deluxe Shared Way values; demonstrates "THRIVE" behaviors in both team and customer interactions.
• Ensure that all customer interaction is properly documented in the company's CRM system and meets the expectation for logged call percentages. (Salesforce.com)
• Participates in cross functional teams and cross functional training with other customer facing departments.
• Process ROEs, troubleshooting of the ROE WEB program and completing batch file submission as necessary.
• Work with IT and Accounting departments as necessary to provide resolution to client issues.
• Position may include other duties as determined by the company.
Required:
Experience/Education
Education: Associates (or certificate) Specify:
Field of Study: Payroll or Accounting
Total Number of Years Relevant Experience: 0-2
Specify: Payroll or Customer Service
Critical Knowledge / Skills / Abilities:
• Demonstrated competency to provide one call problem resolution to PAYweb clients in a call Center environment with consistent high levels of service
• Strong Customer service skills
• Knowledge of multiple provincial payroll requirements and payroll compliance is an asset
• Ability to multi-task, analyze and solve problems.
• Good communication skills both written and verbal, both internally and externally.
• Strong and accurate data input skills and high attention to detail.
• Knowledge of Canadian Employment Standards Legislation in all provinces an asset.
• Fast learner.
• A proven ability to work in a team environment
• Proficient with MS Office products including Excel and Word.
• Ability to work in a fast paced, high stress environment.
• Excellent listening skills and ability to empathize with customers.
• Experience with the IBM i-series operating system
• Must be available to work rotational shifts.
AODA:Deluxe Corporation and Deluxe companies will provide reasonable accommodation for qualified individuals with disabilities. If you need assistance with any part of the application or hiring process, please contact us at DeluxeCareers@deluxe.com
Department: Customer Service
Time Type: Full time
APPLY NOW
APPLY LATER
Learn about Benefits
Advancement Opportunities
At Deluxe. Employee Development is a pillar of our culture. From mentorship programs to development plans and tuition reimbursement, we've got the tools to help you grow.
Healthcare
Affordable medical plans offering PPO, HRA, HDHP and Regional HMO style options.
Savings Plans
Competitive 401k matching program with guidance on saving solutions
Tuition Reimbursement
Deluxe will provide up to $5,250 per calendar year to full time employees that want to continue their education.
Work/Life Balance
Between paid time off, floating holidays, paid holidays and the ability to work remotely in some of our positions, we place a strong value on providing a quality work/life balance.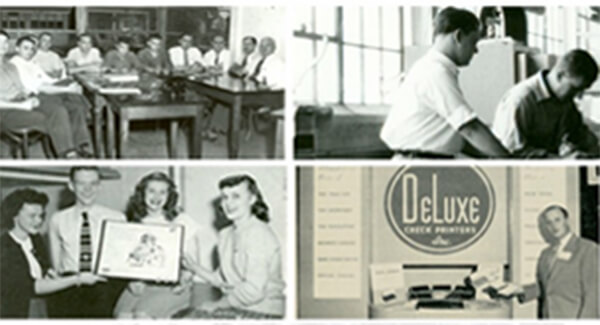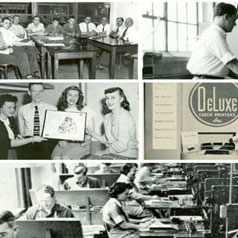 100 Years, 10 Stories
Deluxe is perfectly positioned for growth and expansion as we head into our next 100 years, and that's because of our dedicated employees.
Learn More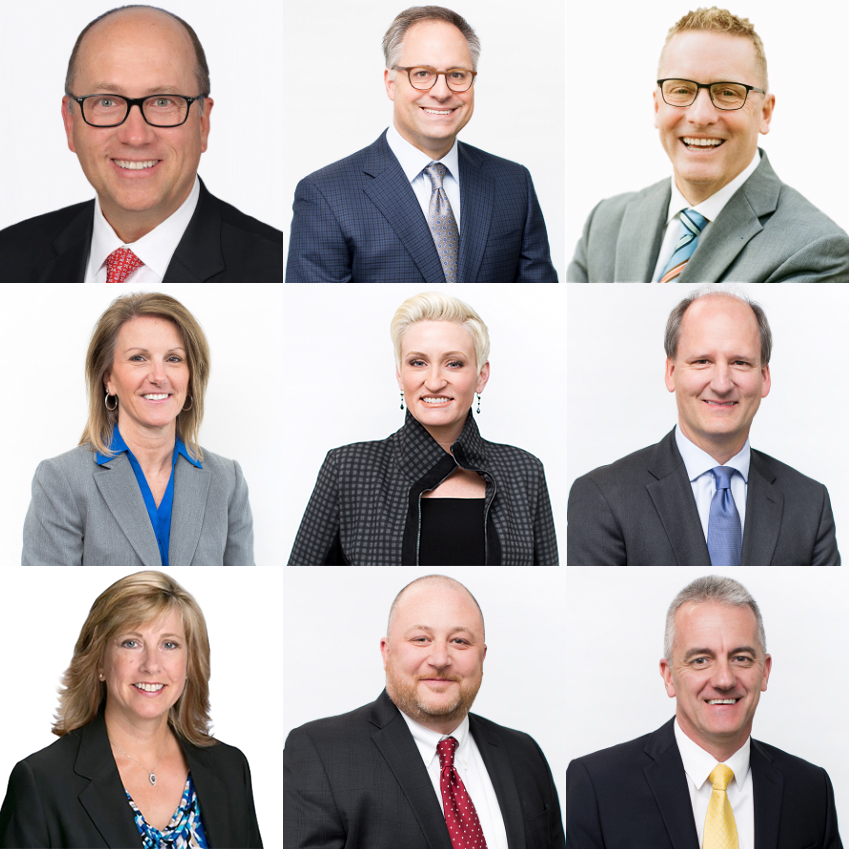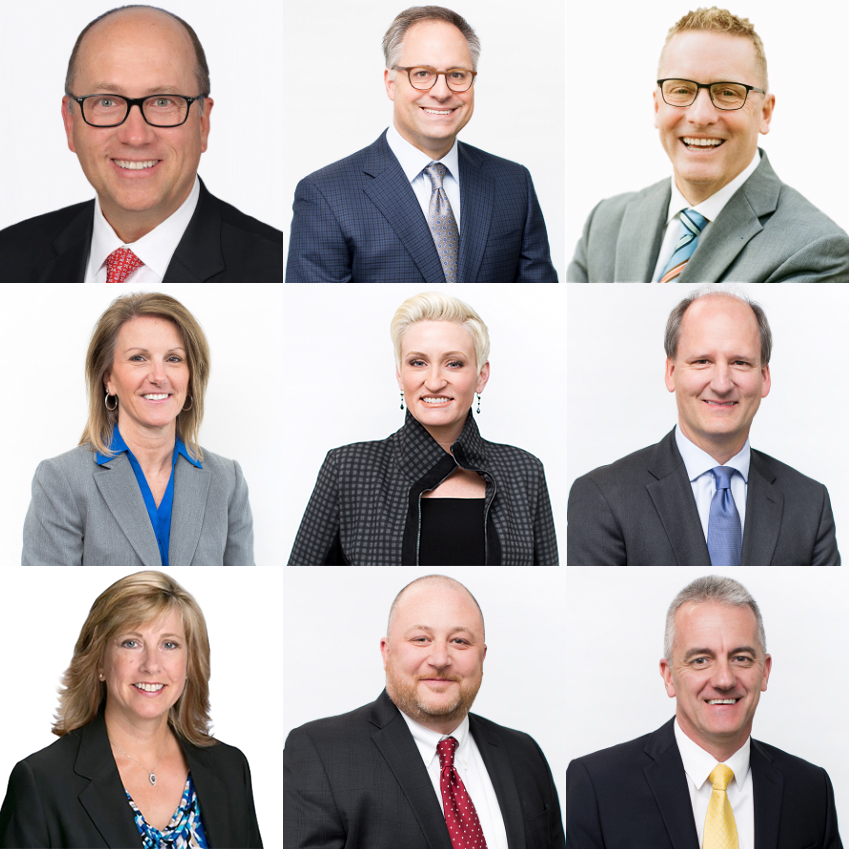 Learn About Our Leadership
Deluxe is led by an executive team and board members who play a vital role in maintaining the success of our organization...
Learn More