Match our jobs to your LinkedIn profile
Job Match
M&A Integration Senior Finance Project Leader
Apply Now
Apply Later
Job Alert
Location: Shoreview, Minnesota
Req ID#:
12511BR
Description
The M&A Integration Senior Finance Project Leader is responsible for designing, managing and reporting workplan activity for Finance sub-teams on all acquisitions made within/by Deluxe Corporation, including and specifically Financial Services. The role is accountable for aligning all Finance-related plans and activities to the Value Drivers for each specific acquisition to ensure maximum deal value is realized. In addition, this role is responsible for identifying Finance M&A best practices and for capturing Finance lessons learned from each M&A project and updating the Finance process, playbook and tools as appropriate. By providing oversight and reporting for all Finance joint sub-teams within an integration project, the Senior Finance Project Leader ensures a single, consolidated, high-level Finance Integration Plan is developed and deployed for each acquisition.

For each assigned acquisition, the M&A Integration Senior Finance Project Leader will:
1.Under direction of the CFO & SVP, the incumbent will partner with the segment integration executive to design and manage a comprehensive, cross-functional integration program that is value-driven, resource-efficient and cost-effective by using superior program and project management skills and contributing Finance-specific expertise.
2.Collaborate with each joint Finance sub-team to clarify their charter, objectives, tasks, deliverables and timeline for designing and deploying a value-based, high-level Finance integration workplan that can be tracked and reported to the Finance SLT and the IMO.
3.Participate fully in all Integration Management Office (IMO) kick-offs, meetings, calls and report-outs to represent the joint Finance sub-teams at the appropriate level of detail for IMO purposes.
4.Represent the Deluxe Finance point of view for the appropriate timeline and transition to Deluxe Finance policies, procedures, programs and systems as deemed appropriate based on the overall integration strategy and deal Value Drivers. Implement the decisions of the SVP, CFO as it relates to Deluxe Finance policies, procedures and accountabilities.
5.Partner with Finance SLT to effectively manage change and monitor culture to ensure smooth integration into Deluxe as required.
6.Assist with the design and development of effective Finance communications to support the onboarding and training of employees acquired via acquisition and to inform other stakeholders, such as suppliers, partners, vendors and customers, as necessary.
7.Effectively transition the acquired business to the functional Finance team at the appropriate time during integration.
8.As a member of the Finance SLT, actively participate in all Deluxe responsibilities as directed by the CFO & SVP. Identify all potential Finance-related integration risks or issues and make recommendations to the CFO & SVP on all M&A activity.

A successful M&A Integration Senior Finance Project Leader will work effectively with the Finance sub-team members on both the Deluxe and acquired company sides to produce the Finance deliverables required at each phase of the deal lifecycle. The role requires exceptional project management skills, team leadership skills, strong communication skills, effective conflict resolution skills and a solid understanding of Finance-related processes and systems. Works collaboratively with the segment integration executive and segment CFO and other functional senior leaders to develop a strong value-based integration plan across all functions. Able to absorb new information quickly, consolidate large amounts of data into an actionable plan and make decisions and recommendations with little supervision or oversight. Additionally, this M&A Integration Senior Finance Project Leader should provide strategic direction, in collaboration and through partnership with the CFO & SVP and segment CFOs on new financial needs for the organization, process improvements, etc. to better support and enable the acquisition and is integration into Deluxe.

Accountabilities:

• Execution: At each phase of the M&A Lifecycle, design, develop, manage, and execute the joint Finance project work plan, deliverables and timeline for each acquisition. Make recommendations to the CFO & SVP on all Finance items. Identify and manage potential risks to the success of projects by assessing their likelihood of occurrence and potential impact and establishing relevant mitigation plans. Report Finance progress on a regular, ongoing basis and update the project plan to reflect actual performance. Prepare project status reports for IMO tracking and reporting. Develop and oversee Finance related performance metrics and integration-related critical success factors deemed essential to integration success. Administer the financial activity associated with standing up a shared services structure and exit transition services required to temporarily support an acquisition upon closing. Provide the financial leadership for all investment project financial analysis and approvals.
• Change Management: Identify potential impacts the integration may have on the people, processes and systems in both the acquired company and Deluxe and develop effective change management initiatives to address. Ensure the Finance Integration Plan takes a holistic view of the entire integration lifecycle and identified change requirements. Influence up, down and across organizations with credibility to create buy-in for the change with all aspects of M&A. Apply change management principles within both Deluxe and the acquired company to deliver on required change.
• Culture: Identify cultural "flashpoints" that could derail the integration or cause business disruption, employee defection or customer dissatisfaction. Develop and maintain strong relationships with the Finance sub-team members in the acquired company and Deluxe. Monitor the pulse of the acquired companies people and culture through regular communication plans and feedback from employees. Be the cultural Finance ambassador for Deluxe and acquired organization's employees.
• Communication: Identify, plan and help develop successful Finance integration communications. Ensure effective communications are designed to support successful onboarding, training, retention and development of employees and inform all relevant stakeholders.
• Process Improvement: Conduct formal lessons learned sessions with Finance sub-teams and other functional and business stakeholders to uncover additional opportunities for process improvement. Lead initiatives to improve the integration methodology and underlying processes/artifacts, as needed. Continuously research M&A Best Practices from other external resources and improve Deluxe internal practices as appropriate.
• Transition: At the appropriate points, effectively transition ongoing financial support to the acquired business and all functionality to the business unit and shared services for ownership.
Required:
• MBA Education in Business Administration, Finance, Project Management or similar
• 10+ years of experience in Finance Operations, Integration, Project Management, Consulting, Process Improvement
• Integration Knowledge and Experience: Comprehensive understanding of and experience with all phases of the M&A lifecycle (or ability to learn quickly with minimal supervision) and Finance responsibilities within each phase.
• Enterprise Thinking: Must be a critical thinker who can assess tasks and problems from a company-wide perspective.
• Business Savvy: Proficient knowledge of how Finance supports the business and how Finance operations, processes, policies, procedures, and systems can be impacted by integration decisions.
• Cross-Team and Cross-Functional Dependencies: A solid understanding of how Finance teams, as well as other functional teams, interact and rely upon each other for data, decisions, and dependencies within the system (i.e., Accounting, Financial Planning, Treasury, Order to Cash, Fulfillment, etc.) during an integration project.
• Analysis and Consolidation: Ability to assimilate a large amount of new information quickly, discern the most critical elements, and translate analysis into actions. Ability to facilitate and conduct rapid but thorough Financial due diligence and summarize and report findings. Ability to analyze the "As Is" state of Finance in the acquired company and design a comprehensive "To Be" recommendation for transitioning to the desired future state, including business case development for investment projects.
• Workplan Development: Capable of leading the various Finance sub-teams in development of a comprehensive Finance High Level Integration Workplan that captures the key milestones and interdependencies required for successful Finance integration on time and within budget. Ensure required Milestone reporting, communications, and Summary Reports are completed and aligned with CFO & SVP.
• Facilitation/ Influencing: Utilizes strong facilitation skills and an ability to influence (without authority) to accomplish set goals / objectives / metrics. Able to make critical day-to-day decisions within the limits of the role's authority, quickly escalate other required decisions and the acumen to know the difference. Facilitate management activities with key Finance sub-team leaders to keep workstream activity on schedule.
• Relationship Management: Establishes open, candid and trusting relationships with project stakeholders and team members.
• Project / Task Management: Establishes and delivers projects, process initiatives, goals, and objectives on time, on budget and deliverable to the satisfaction of stakeholders and team members.
• Written & Verbal Communication: Able to clearly and professionally communicate all business needs, changes, issue management and various topics with stakeholders and team members.
• Presentation Skills: Able to create and deliver effective formal and informal presentations to stakeholders and team members.
• Presence: Demonstrates resilience and adaptability in changing circumstances and ambiguity, maintains constant professional presence, and materially contributes to change leadership.
• Process Improvement: Demonstrates an understanding of business processes and methodologies. Able to identify and assemble multiple steps into a standardized process/methodology. Able to analyze existing procedures and identify opportunities to improve them to increase execution and/or improve quality.
Pre-Employment Screening:
Drug screen and background check required.
Deluxe Corporation is an Equal Opportunity / Affirmative Action employer:
All qualified applicants will receive consideration for employment without regard to race, color, creed, religion, disability, sex, age, ethnic or national origin, marital status, sexual orientation, gender identity or presentation, pregnancy, genetics, veteran status or any other status protected by state or federal law.
EOE/Minorities/Females/Vet/Disability
Please view the electronic EEO is the Law Poster which serves to inform you of your equal employment opportunity protections as part of the application process.

Department: Accounting/Finance
Remote Work Location: No
Employment Type: Director
Full Time/Part Time: Full Time
Shift Type: Traditional

Apply Now
Apply Later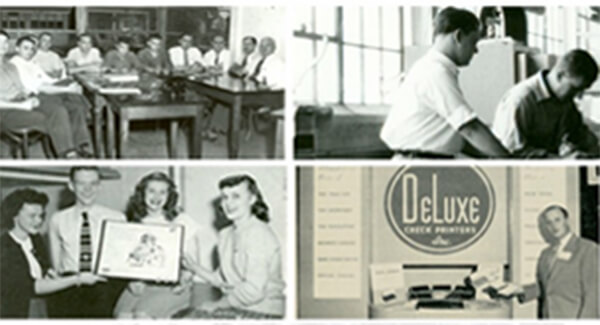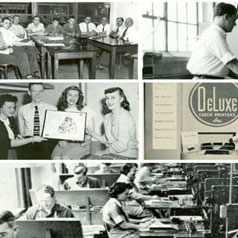 100 Years, 10 Stories
Deluxe is perfectly positioned for growth and expansion as we head into our next 100 years, and that's because of our dedicated employees.
Learn More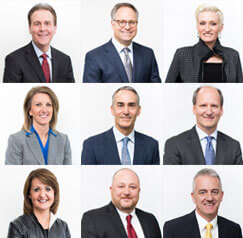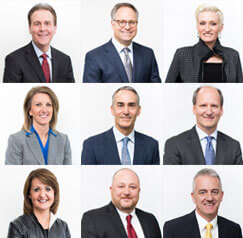 Learn About Our Leadership
Deluxe is led by an executive team and board members who play a vital role in maintaining the succes of our organization...
Learn More