Match our jobs to your LinkedIn profile
Job Match
Senior Software Implementation Project Manager - Remote Opportunity
Apply Now
Apply Later
Job Alert
Location: Shoreview, Minnesota
Req ID#:
13659BR
Description
This remote role is responsible for the successful execution of complex client-facing professional service engagements. These engagements involve the delivery of software-based solutions, which are primarily built on platforms developed by Deluxe. These software solutions are in various stages in their maturity spanning from pre-production-ready to fully-deployed. There are frequently requirements for the modification of these software solutions by extended members of the project team.
Our clients are among the largest Financial Institutions (FIs), Corporations and Public Entities within the U.S. and Canada. These initiatives are often strategic and mission critical for these clients and therefore are accompanied by tremendous focus on timeliness and budget. Accordingly, this role is accountable for ensuring the highest quality client delivery with emphasis on meeting project deadlines and goals, while staying within project budgets. This role serves as the primary point of contact for the client during service engagements, accountable for all aspects of the project.
Review all executed documents (e.g. SOW, Order Agreements, etc.) on assigned projects to understand project scope, deliverables, and resources necessary to deliver the solution. Participate in transition discussions from Sales to PS to verify that understanding and clarify any outstanding questions accurately and efficiently from the start of the project.

Create, review, evaluate and maintain project plan and schedule. Monitor project progress, coordinate resources and activities, and adjust when necessary. Resolve project issues by clarifying the issue, determining the cause of the problem, selecting and explaining the best solution to solve the problem, expediting correction or adjustment, and following up to ensure resolution.

Lead and direct the activities of internal project team resources, vendors or third party partners, and clients throughout the project to completion, while maintaining client satisfaction.

Communicate project status, milestones, action items, risks and mitigation plans, and issues to clients and internal leadership. Thoughtfully consider the proper level of engagement necessary for the escalation of issues that ensures the most timely and satisfactory resolution of issues.

Negotiate with clients, internal resources and external vendors to establish schedules, milestones, etc., using change control as necessary to confirm agreement and accountability. Develop and execute change controls to manage all external client changes to the project, whether or not those changes have cost impact.

Provide accurate forecasting for client project revenue and billable service hours. Ensure optimal resource utilization by managing and updating project and resource schedules. Release resources as soon as practical.

Lead and contribute to organizational continuous improvement through documented initiatives and lessons learned from projects. Develop organizational talent by mentoring other team members.
Required:
Bachelors in Business Administration, Project or Program Management.
5-10 years of project management experience with at least five years serving external clients.
Apply effective project management methodologies and control techniques in accordance with Deluxe PMO guidelines and PMP principles.

Prepare project documentation; organize and conduct internal and external project meetings; manage project delivery through life-cycle stages from project initiation through project closure and tightly manage scope through the change control process.

Frequent independent decision-making.
Ability to manage changing, competing and conflicting priorities; and multitask effectively, while balancing urgency, speed, accuracy and consistency.
Must be willing to flex work schedule to meet the demands of the project.
Proven track record in project management and integration of complex business solutions into client environments.
Must be able to demonstrate the skills and ability to build effective and productive relationships with both clients and internal resources.
Must be able to lead teams through effective project management and mentorship.
Advanced client management experience; strong customer focus balanced with organizational goal focus.
Experience with project-planning software is required. Experience with Microsoft Project is desired.
Proficient financial management skills desired to analyze project budgets, drive savings, and forecast revenue.
Advanced knowledge of project management discipline, methodology, and tools; PM Certification is required.
Ability to manage projects as large as 5,000hr, and up to five concurrent projects between 1,500-5,000hr each.
Deluxe Corporation is an Equal Opportunity / Affirmative Action employer:
All qualified applicants will receive consideration for employment without regard to race, color, creed, religion, disability, sex, age, ethnic or national origin, marital status, sexual orientation, gender identity or presentation, pregnancy, genetics, veteran status or any other status protected by state or federal law.
EOE/Minorities/Females/Vet/Disability
Please view the electronic EEO is the Law Poster which serves to inform you of your equal employment opportunity protections as part of the application process.

Department: Professional Services
Remote Work Location: Yes
Employment Type: Mid
Full Time/Part Time: Full Time
Shift Type: Traditional

Apply Now
Apply Later
Learn about Benefits
Advancement Opportunities
At Deluxe. Employee Development is a pillar of our culture. From mentorship programs to development plans and tuition reimbursement, we've got the tools to help you grow.
Healthcare
Affordable medical plans offering PPO, HRA, HDHP and Regional HMO style options.
Savings Plans
Competitive 401k matching program with guidance on saving solutions
Tuition Reimbursement
Deluxe will provide up to $5,250 per calendar year to full time employees that want to continue their education.
Work/Life Balance
Between paid time off, floating holidays, paid holidays and the ability to work remotely in some of our positions, we place a strong value on providing a quality work/life balance.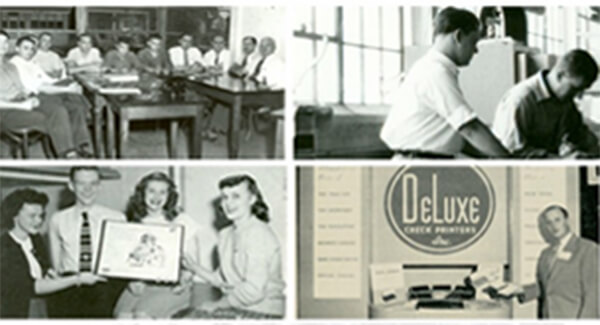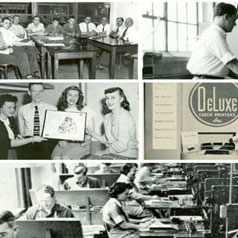 100 Years, 10 Stories
Deluxe is perfectly positioned for growth and expansion as we head into our next 100 years, and that's because of our dedicated employees.
Learn More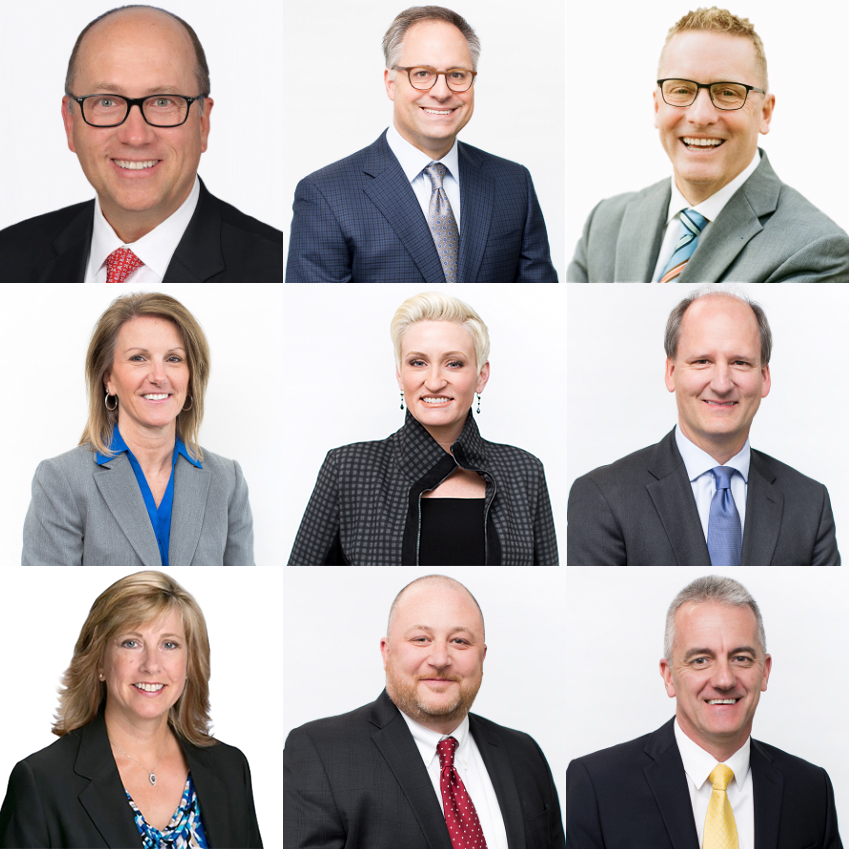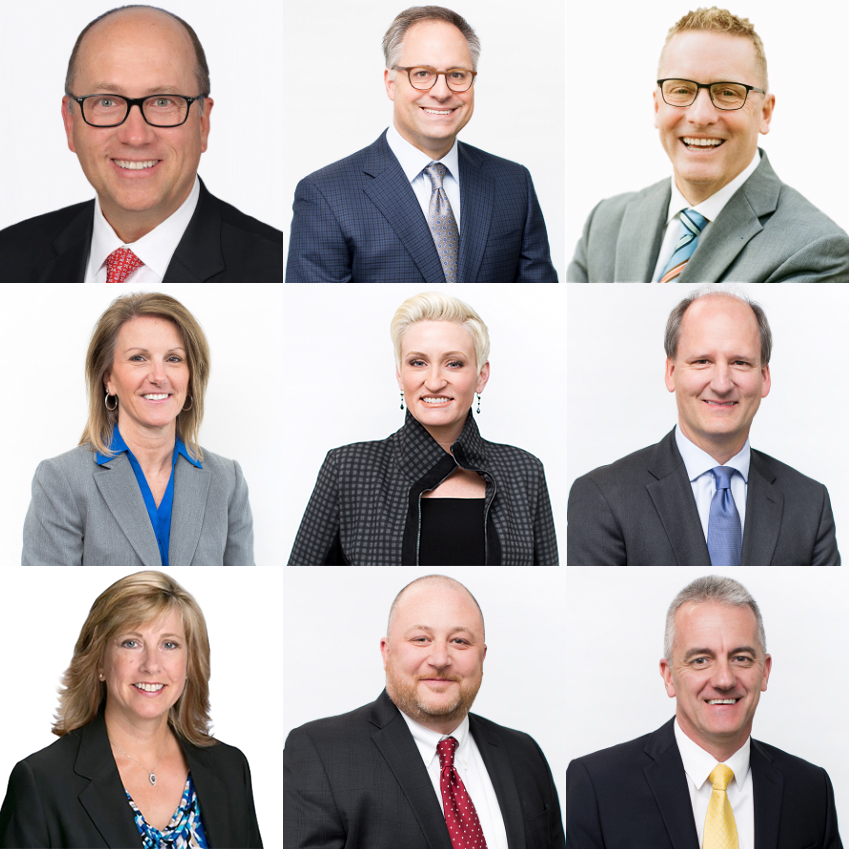 Learn About Our Leadership
Deluxe is led by an executive team and board members who play a vital role in maintaining the succes of our organization...
Learn More