Match our jobs to your LinkedIn profile
Job Match
Post Press-Grp 3
Apply Now
Apply Later
Job Alert
Location: Streetsboro, Ohio
Req ID#:
14330BR
Description
Performs routine manual and/or automated post press functions. May operate basic bindery equipment and utilize basic computer systems in the completion of duties. Duties and tasks at this level are with limited complexity.
Accountabilities:
• Perform a complete set-up of equipment and gather materials in an efficient manner, which may include: monitor/maintain equipment, stock area with supplies, check order shipments, stamp and proofread customer orders and generate labels.
• Determine and understand all order instructions and running of equipment productively while, meeting job requirements of accuracy of product, proper ink coverage, accurate quantity, correct shipping label and required attributes at a quality level that meets or exceeds our customer's expectations.
• Maintain production operation by following policies and procedures, which may include using powered hand truck to remove/deliver gaylords, inspecting orders for errors, and using basic computer systems.
• Meet company service requirements which may include proper labeling and sorting, engraving special orders, loading trucks, monitoring binding margins for insert and tag board placement and adhere to postal service/delivery compliance as required.
• Resolve production issues by altering process to meet additional specifications and notify Team Manager to obtain additional information or resources as required.
• Maintain knowledge of the equipment, current post press processes and develop continuous process improvements that support the Lean philosophy and work environment.
• Maintain company quality standards, service levels and customer expectations by meeting or exceeding department/cell goals and customer specifications. Examples may include: maintaining acceptable ink densities, troubleshooting lithographic press settings and willingness to cross train other team members.
• Maintain customer confidence and protect operations by keeping information confidential.
• Maintain safe and clean working environment by complying with procedures, rules and regulations.
• Support operations and contribute toward team results by performing other production or related jobs as required
• Position may include other duties as determined by the company.
Required:
• High School (or equivalent)
• Printing Environment
• 1 year of experience in manufacturing
• Basic math and reading skills; basic computer knowledge.
• Ability to perform work with a high level of accuracy; detail oriented; ability to handle multiple priorities.
• Mechanical ability to operate and maintain equipment as required.
• Familiar with product, equipment, printing process and ink usage preferred.
• Familiarity with Lean principles preferred.
Deluxe Corporation is an Equal Opportunity / Affirmative Action employer:
All qualified applicants will receive consideration for employment without regard to race, color, religion, sex, sexual orientation, gender identity, national origin, disability, or veteran status.
Please view the electronic EEO is the Law Poster and EEO is the Law Poster Supplement which serves to inform you of your equal employment opportunity protections as part of the application process.

Department: Manufacturing/Operations
Remote Work Location: No
Employment Type: Entry Level
Full Time/Part Time: Full Time
Shift Type: Traditional

Apply Now
Apply Later
Learn about Benefits
Advancement Opportunities
At Deluxe. Employee Development is a pillar of our culture. From mentorship programs to development plans and tuition reimbursement, we've got the tools to help you grow.
Healthcare
Affordable medical plans offering PPO, HRA, HDHP and Regional HMO style options.
Savings Plans
Competitive 401k matching program with guidance on saving solutions
Tuition Reimbursement
Deluxe will provide up to $5,250 per calendar year to full time employees that want to continue their education.
Work/Life Balance
Between paid time off, floating holidays, paid holidays and the ability to work remotely in some of our positions, we place a strong value on providing a quality work/life balance.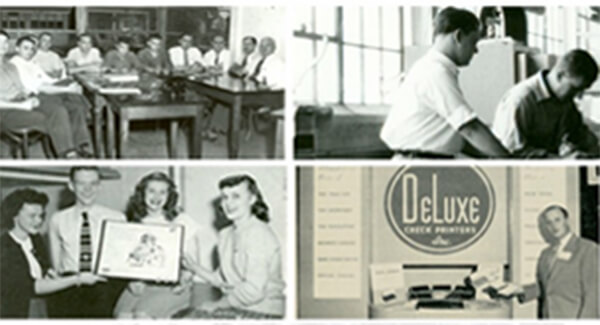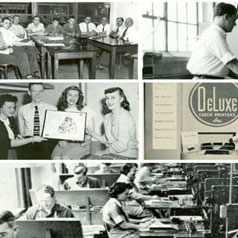 100 Years, 10 Stories
Deluxe is perfectly positioned for growth and expansion as we head into our next 100 years, and that's because of our dedicated employees.
Learn More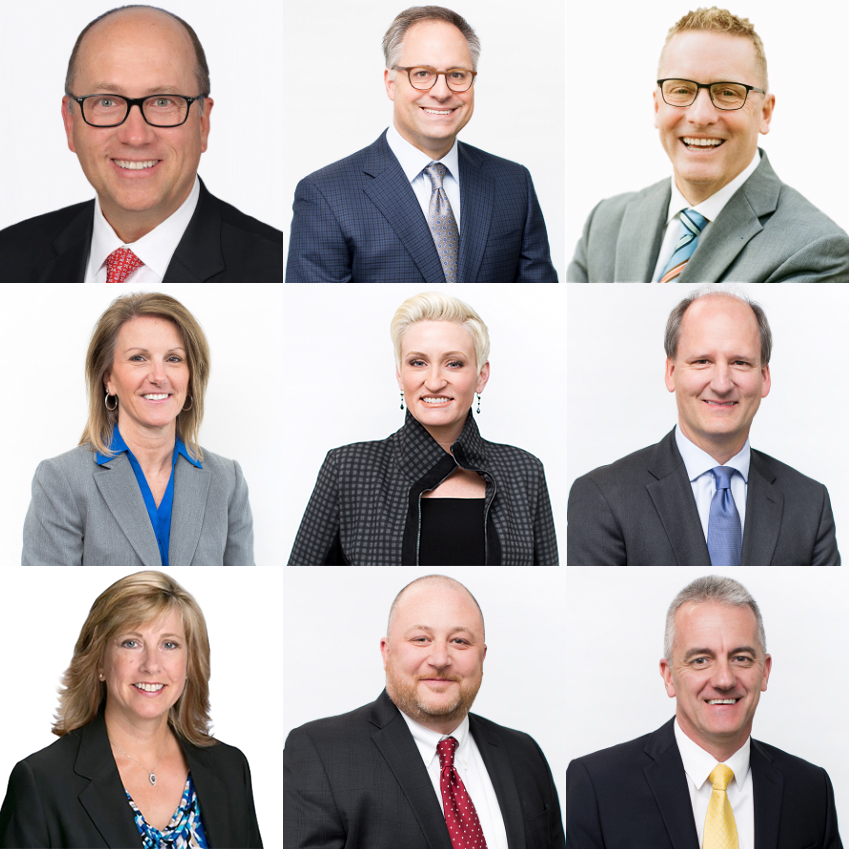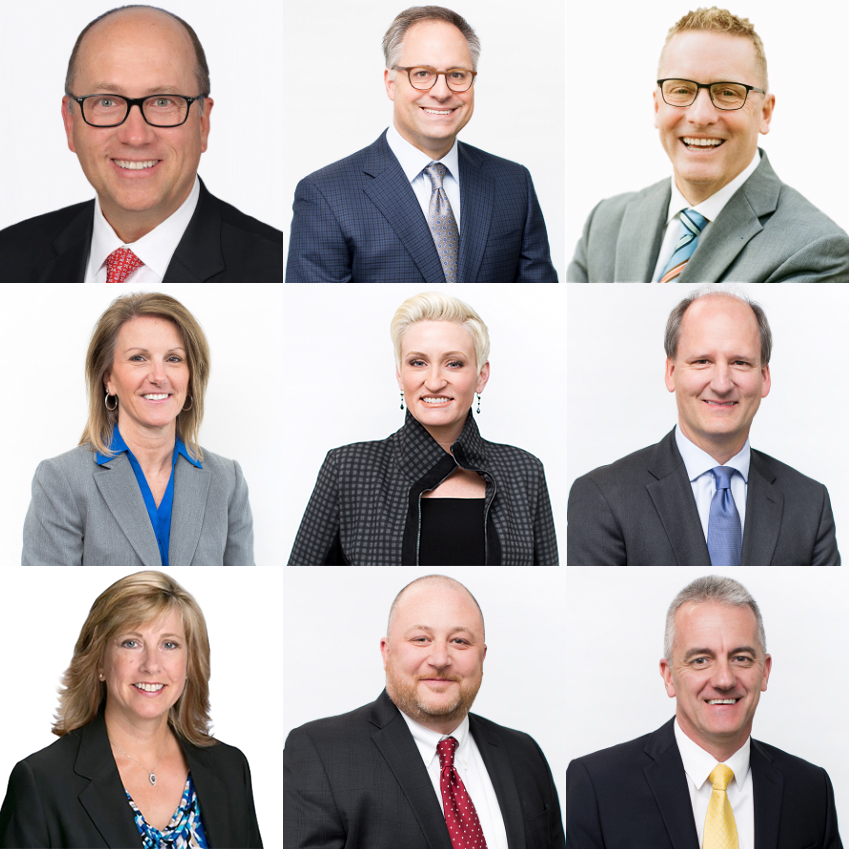 Learn About Our Leadership
Deluxe is led by an executive team and board members who play a vital role in maintaining the success of our organization...
Learn More