Match our jobs to your LinkedIn profile
Job Match
Senior Development Operations Specialist
Apply Now
Apply Later
Job Alert
Location: Waterloo, Ontario
Req ID#:
13252BR
Description
Responsible for advancing the automated continuous integration/continuous delivery (CI-CD) pipeline. Develops solutions to effectively monitor the overall health of applications, improve resiliency and ensure security. Also provides technical mentoring and leadership to less experienced engineers. Considered to have an expert level of knowledge and proficiency with Development Operations practices and technologies.
Accountabilities
:
Build, maintain, and enhance automated CI-CD pipeline for virtualized and private cloud infrastructures
Define, manage, and enforce DevOps best practices and standards
Mentor mid and associate level DevOps Engineers
Assist DevOps team to design, build, and maintain secure, resilient, and scalable architecture
Standardize and automate configuration management
Advance database deployment automation by adopting best practices and tools
Identify and troubleshoot performance & security deficiencies across a variety of platforms and application stacks. Analyze root cause and implement preventative measures to avoid recurrence.
Work with Engineering and IT Operations teams to triage and resolve issues quickly and efficiently
Coordinate with QA Engineering team to integrate automated testing framework into CI-CD pipeline
Develop and automate application monitoring and alerting and use diagnostics to implement change
Support technology audits and take corrective action as needed
Administer multiple Git repositories in Bitbucket and execute migrations from other version control systems such as SVN and TFS
Provide release support including outside of normal business hours
Communicate with various audiences to drive DevOps transformation within the organization
Required:
Bachelors degree (or equivalent experience) in computer science or related field

5+ total years of relevant experience

3+ years' in a prior DevOps role

3 + years' Linux and/or Windows System Administration, CentOS or RHEL preferred

3+ years' experience with continuous integration (CI) tools, particularly Jenkins

3+ years' deploying applications in Docker containers

3+ years' working with Virtualization (VMWare & Hyper-V) or Cloud technologies

3+ years' experience configuration management automation using Ansible (preferred), Chef, or Puppet

1+ years' experience with PaaS and container orchestration technologies such as Openshift and Kubernetes

1+ years' creating automated analytics pipelines using tools such as ELK (Elasticsearch, Logstash, Kibana), Graylog, or Splunk

1+ years' managing repository and dependency management tools such as Artifactory or Sonatype Nexus

1+ years' using and administering Git version control system

Experience with build automation using any of the following: Ant, Maven, Gradle, and MSBuild

Programming background using languages including Bash, Python, Powsershell, and Groovy

Working knowledge of relational database technologies, particularly Microsoft SQL

Experience configuring, maintaining, and troubleshooting JBoss and wildfly J2EE application servers

Experience with web servers, specifically nginx, Apache or Microsoft IIS

Experience with load balancers and reverse proxies, particularly HAProxy

General understanding of basic networking (firewall, open ports), DNS & DHCP

Familiarity with TLS/SSL, public private key cryptography, how certificates work, and mutual authentication

Familiarity with REST APIs

Understanding of memcached, solr, and redis

Ability and willingness to work outside of normal hours of operation, primarily for Production deployment support

Experience supporting Agile Scrum/Kanban teams
Preferred:
Ability to write and debug SQL code

Experience automating database deployments using tools such as Datical, Flyway, or Redgate

Experience with Atlassian suite including, but not limited to Hipchat, Bitbucket, Confluence, and JIRA

Experience with public cloud platforms such as AWS, Google Cloud Platform (GCP), or Microsoft Azure
AODA:
Deluxe Corporation and Deluxe companies will provide reasonable accommodation for qualified individuals with disabilities. If you need assistance with any part of the application or hiring process, please contact us at DeluxeCareers@deluxe.com
Department:
Product Development
Remote Work Location:
No
Employment Type:
Mid
Full Time/Part Time:
Full Time
Shift Type:
Traditional
Apply Now
Apply Later
Learn about Benefits
Advancement Opportunities
At Deluxe. Employee Development is a pillar of our culture. From mentorship programs to development plans and tuition reimbursement, we've got the tools to help you grow.
Healthcare
Affordable medical plans offering PPO, HRA, HDHP and Regional HMO style options.
Savings Plans
Competitive 401k matching program with guidance on saving solutions
Tuition Reimbursement
Deluxe will provide up to $5,250 per calendar year to full time employees that want to continue their education.
Work/Life Balance
Between paid time off, floating holidays, paid holidays and the ability to work remotely in some of our positions, we place a strong value on providing a quality work/life balance.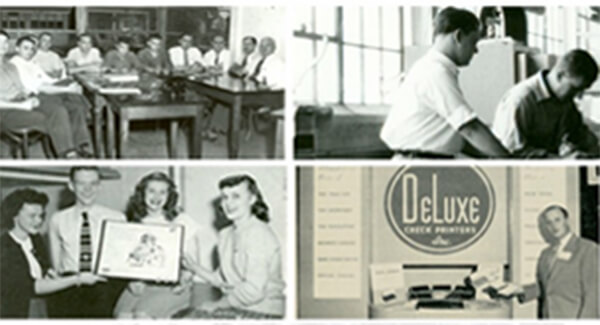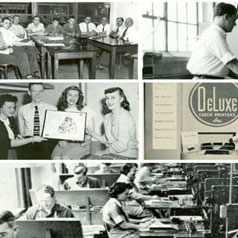 100 Years, 10 Stories
Deluxe is perfectly positioned for growth and expansion as we head into our next 100 years, and that's because of our dedicated employees.
Learn More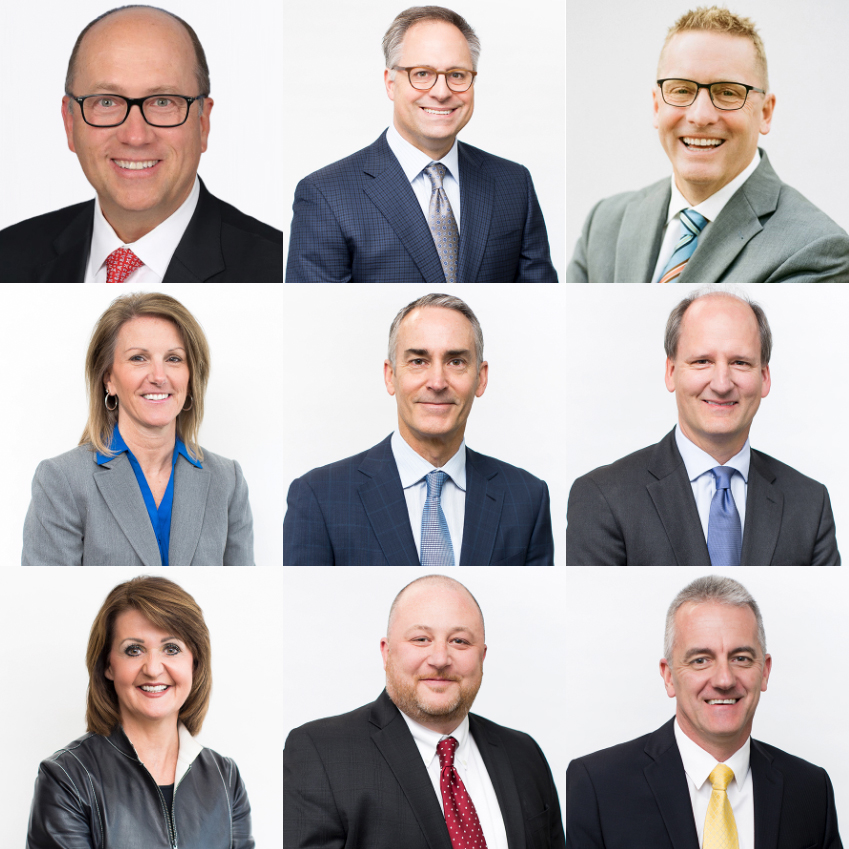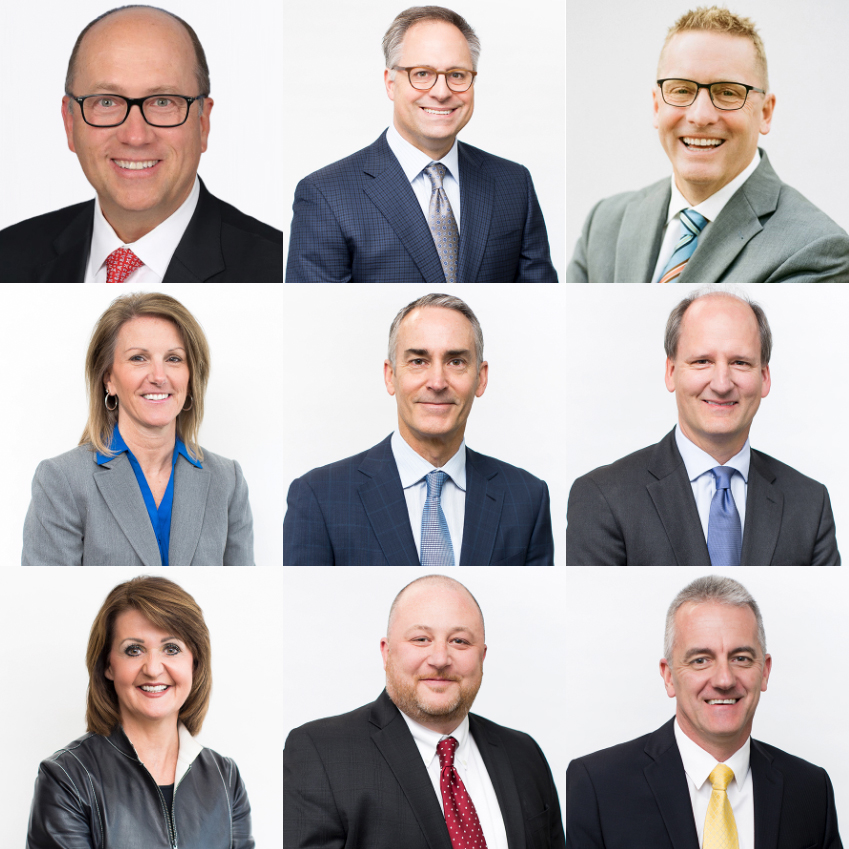 Learn About Our Leadership
Deluxe is led by an executive team and board members who play a vital role in maintaining the succes of our organization...
Learn More