Match our jobs to your LinkedIn profile
Job Match
Software Architect
Apply Now
Apply Later
Job Alert
Location: Waterloo, Ontario
Req ID#:
13593BR
Description
This is the senior technical position at the same level as a Product Development Director position. The Software Architect is the Product Design & Development Authority for more than one Core Solution.
The Software Architect will lead the design effort on a variety of solutions projects in a highly collaborative, fast-paced environment. This role designs innovative solutions to meet real market opportunities, working closely with product managers, business experts, and teams of software engineers, to develop new solution offerings and improve existing product components, within existing and new solutions architectures.
The Software Architect will consult with Product Development senior leadership and Product Managers on the incorporation of new third-party products, partner solutions and information systems technologies. Occasionally may conduct on-site client analysis and design work for highly complex solutions or complex integration challenges, and may act as Sales Engineer and/or Project Manager/Technical Team Lead on Innovation and/or New Architecture Projects. The Software Architect will generally lead in highly responsible/accountable tasks with minimal supervision.
Accountabilities:
Performs complex architectural, multi-solution component design activities, requiring extensive research and analysis, particularly where requirements are fuzzy, and several technical options might apply. Evaluates and identifies new information systems architecture components, techniques and technologies for implementation, on multi-year solution initiatives. Mentors Consulting Software Engineers in their researches, and consults with them on design models, target environments, performance and capacity criteria and foundations for future enhancements.
Is the acknowledged SME in partner solutions interoperability, architectural conflicts and best practice design, development and deployment for more than one current solution. Mentors teams in the most complex product analysis and design workshops.
As the Senior Technical Resource, will be called upon to research the most complex problems referred by Consulting SE's, define technical options, and develop solutions to the problems. Mentors Consulting SE's in highly complex bug verification, release testing and beta support for assigned products.
Drives performance and application troubleshooting. In all highly complex bug cases, seeks opportunities to mentor and educate the Development Teams on issues found, root causes and permanent corrective actions.
Leads Development Teams in the most complex component/product design and delivery tasks to meet project objectives; is valued and trusted by the Consulting SE's, Lead SE's, Senior SE's, SE's and ASE's as an excellent technical communicator, mentor, and best practice design and development advocate. Efficiently and accurately documents all work performed.
Mentors Consulting SE's in all techniques for ensuring the technical integrity of software components, in design and development to meet the Product/Solution Roadmap.
In the Launch of New Solutions, acts as the key technical interface, including technical liaison and communication to assess needs, and identify and provide solutions; provides technical follow-through from design to completion.
Provides engineering leadership to the design, development and delivery of vendor/partner software interoperability, including resolution of any issues.
Acts in a lead technical role with the Product Development Management Team in the implementation of all architectural components re-use and maintenance, across multiple solutions.
Leads the review process for all solution architecture documents.
Participates in specification reviews to ensure system requirements can be translated into valid software architecture, as well as assisting with user story creation.
Mentors and leads Development Teams to comply with the Atern SDLC philosophy, principles, and practices.
Reinforces secure coding practices with Development Teams.
Required:
Bachelors in Computer Systems, Information Systems, or Software Engineering (or equivalent experience)
10+ years of distributed software development experience
Minimum of three years' experience in a lead developer role.
Must be an acknowledged SME in the design and deployment of information systems architectural components, with a good working knowledge of the latest software solutions architecture issues and trends.
Experience with the design and implementation of microservice architecture.
Experience with one of more of the following technologies: .NET Core, RabbitMQ, Angular, Python.
Interpersonal skills and the proven ability to technically mentor multiple teams with diverse levels of expertise to a successful delivery of several concurrent software solutions or products.
Written and verbal communication skills across all levels of internal and external customers; recognized as a Product Development technical advocate in strategic discussions and workshops with senior management.
Advanced level of Systems Development experience; a recognized SME in at least two languages, CASE tool sets, and application development frameworks.
Preferred:
Masters degree (or significant progress)
AODA:
Deluxe Corporation and Deluxe companies will provide reasonable accommodation for qualified individuals with disabilities. If you need assistance with any part of the application or hiring process, please contact us at DeluxeCareers@deluxe.com
Department:
Product Development
Remote Work Location:
No
Employment Type:
Senior
Full Time/Part Time:
Full Time
Shift Type:
Traditional
Apply Now
Apply Later
Learn about Benefits
Advancement Opportunities
At Deluxe. Employee Development is a pillar of our culture. From mentorship programs to development plans and tuition reimbursement, we've got the tools to help you grow.
Healthcare
Affordable medical plans offering PPO, HRA, HDHP and Regional HMO style options.
Savings Plans
Competitive 401k matching program with guidance on saving solutions
Tuition Reimbursement
Deluxe will provide up to $5,250 per calendar year to full time employees that want to continue their education.
Work/Life Balance
Between paid time off, floating holidays, paid holidays and the ability to work remotely in some of our positions, we place a strong value on providing a quality work/life balance.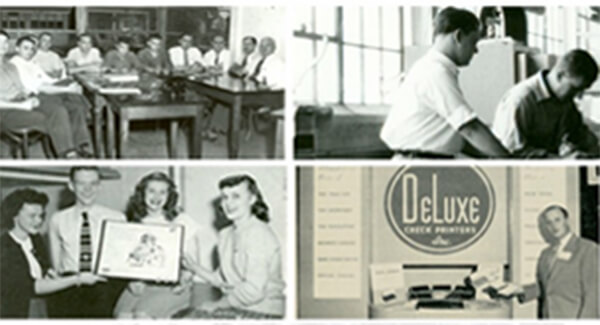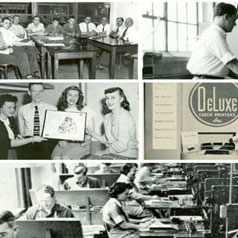 100 Years, 10 Stories
Deluxe is perfectly positioned for growth and expansion as we head into our next 100 years, and that's because of our dedicated employees.
Learn More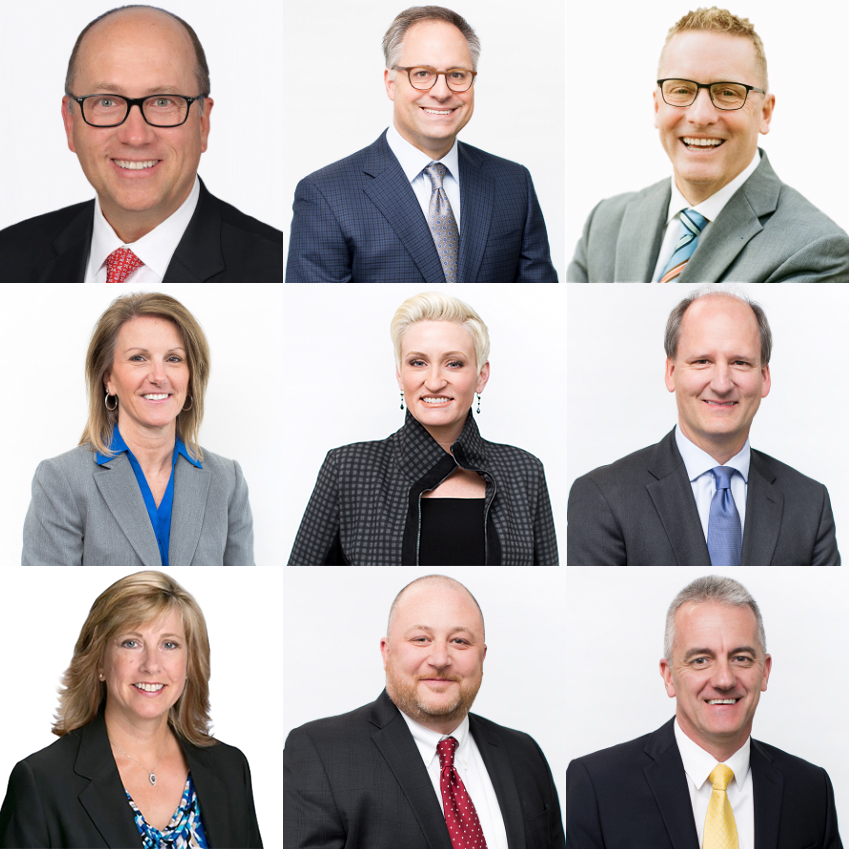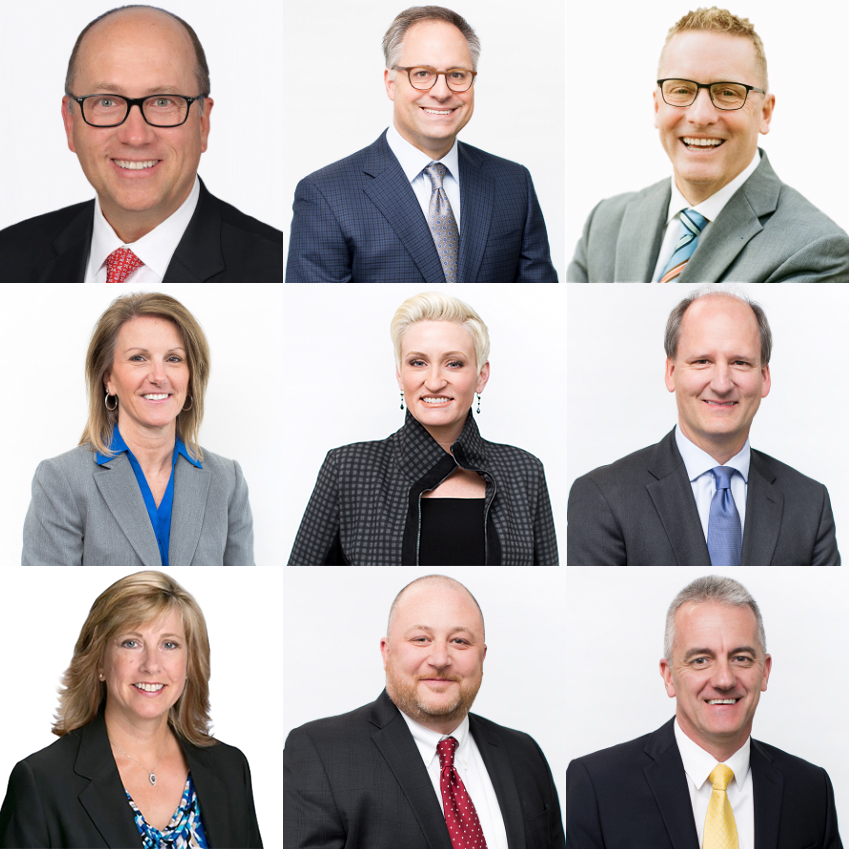 Learn About Our Leadership
Deluxe is led by an executive team and board members who play a vital role in maintaining the succes of our organization...
Learn More