Match our jobs to your LinkedIn profile
Job Match
Business Requirements Analyst - Remote
Apply Now
Apply Later
Job Alert
Location: Wausau, Wisconsin
Req ID#:
14491BR-3
Description
Responsible for collecting and documenting customer requirements for our most complex solution implementations including, but not limited to new implementations, upgrades, add-on modules and features, and betas. Communicates with customers to collect and assess system requirements pertaining to hardware, networks, software application and custom requirements. Utilizes gathered requirements as well as internal process and product knowledge to write the Customer Requirements Document (CRD) and other supporting documents as needed for the project.Acts as a liaison between customer and WAUSAU technical and administrative staff, and communicates concerns in a timely manner to Project Manager and/or PS leadership team, as necessary.These responsibilities may continue through the project life cycle to support the project team in understanding and updating business requirements.Analyst may lead the development and facilitation of test planning.
Is required to meet the client billability levels and billing rates as established for this position.
Accountabilities:
Review all executed documents on assigned projects to understand project scope and deliverables to be provided.This includes SOWs, Master Agreements, etc.
Collect and assess customer requirements pertaining to network, software application, environment information and custom requirements.
Facilitate discovery meeting(s) with customer and internal WAUSAU resources develop and review the CRD.
Lead and/or support SOW creation to ensure that client requirements are properly captured so that accurate estimates can be created; estimates should be within 10% of the actual costs, not including changes in scope.
Create CRD for the complete defined solution as proposed to define configuration, modification and deployment of WAUSAU-proposed solutions and modify document throughout the discovery process.
Understand the documentation requirements for each engagement and satisfactorily defines those requirements for the project team and the client.Includes the necessary custom documentation effort in the estimate of work to be done. Acquire client signoff as appropriate.
Review CRD with project team and internal WAUSAU stakeholders and to ensure accuracy, feasibility and identify the potential need for change control.
Lead the review of the CRD with the customer and obtains signoff, in support of the Project Manager.
Work with project team to identify gaps between the solution defined in the SOW and current customer requirements.Communicates these gaps to the Project Manager to initiate the change control process.
Organize and facilitate transition meeting with implementation team to review product set-up requirements and ensure understanding of the solution.Can continue to serve in a QA role to ensure that solution is delivered in accordance with the CRD.
Participate in continuous professional development through WAUSAU sponsored training and education as it relates to the areas of WAUSAU solutions, customer service, banking or remittance processing, business analysis and requirements gathering, industry trends, problem resolution techniques, and knowledge databases.
Mentor more junior resources to ensure that activities are performed on time and on budget and in accordance with best practices.
Required:
Bachelors ( or equivalent experience) in

Computer science, business analysis or technical writing

Three years' experience implementing/training/supporting and/or troubleshooting WAUSAU product or four years working with multiple financial and/or remittance check processing systems that are considered to be complex in nature is preferred.
Must be able to demonstrate the skills and ability to build effective and productive relationships with both clients and internal resources.
Experience or facilitating meetings and gathering requirements is required
Knowledge in technical writing and/or business documentation is required.
Must be able to lead more junior analysts through coaching and mentorship.
Must be able to develop skills in more junior resources.
Deluxe Corporation is an Equal Opportunity / Affirmative Action employer:
All qualified applicants will receive consideration for employment without regard to race, color, religion, sex, sexual orientation, gender identity, national origin, disability, or veteran status.
Please view the electronic EEO is the Law Poster and EEO is the Law Poster Supplement which serves to inform you of your equal employment opportunity protections as part of the application process.

Department: Professional Services
Remote Work Location: Yes
Employment Type: Senior
Full Time/Part Time: Full Time
Shift Type: Traditional

Apply Now
Apply Later
Learn about Benefits
Advancement Opportunities
At Deluxe. Employee Development is a pillar of our culture. From mentorship programs to development plans and tuition reimbursement, we've got the tools to help you grow.
Healthcare
Affordable medical plans offering PPO, HRA, HDHP and Regional HMO style options.
Savings Plans
Competitive 401k matching program with guidance on saving solutions
Tuition Reimbursement
Deluxe will provide up to $5,250 per calendar year to full time employees that want to continue their education.
Work/Life Balance
Between paid time off, floating holidays, paid holidays and the ability to work remotely in some of our positions, we place a strong value on providing a quality work/life balance.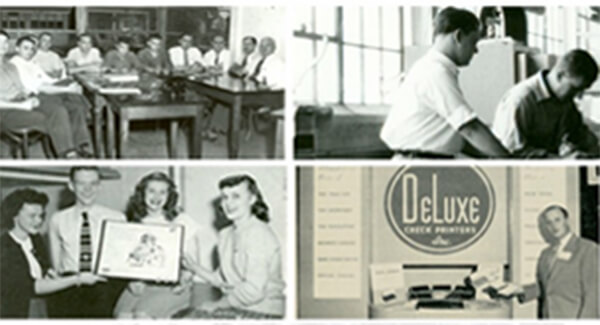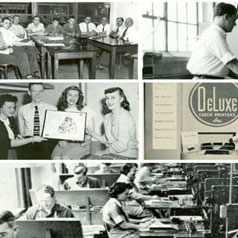 100 Years, 10 Stories
Deluxe is perfectly positioned for growth and expansion as we head into our next 100 years, and that's because of our dedicated employees.
Learn More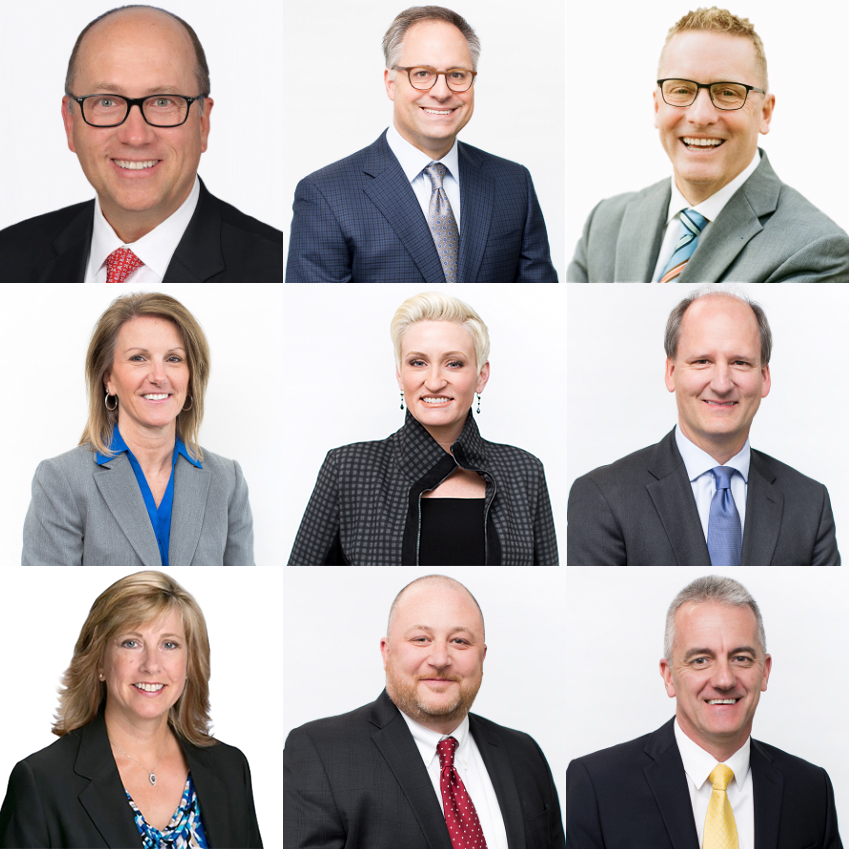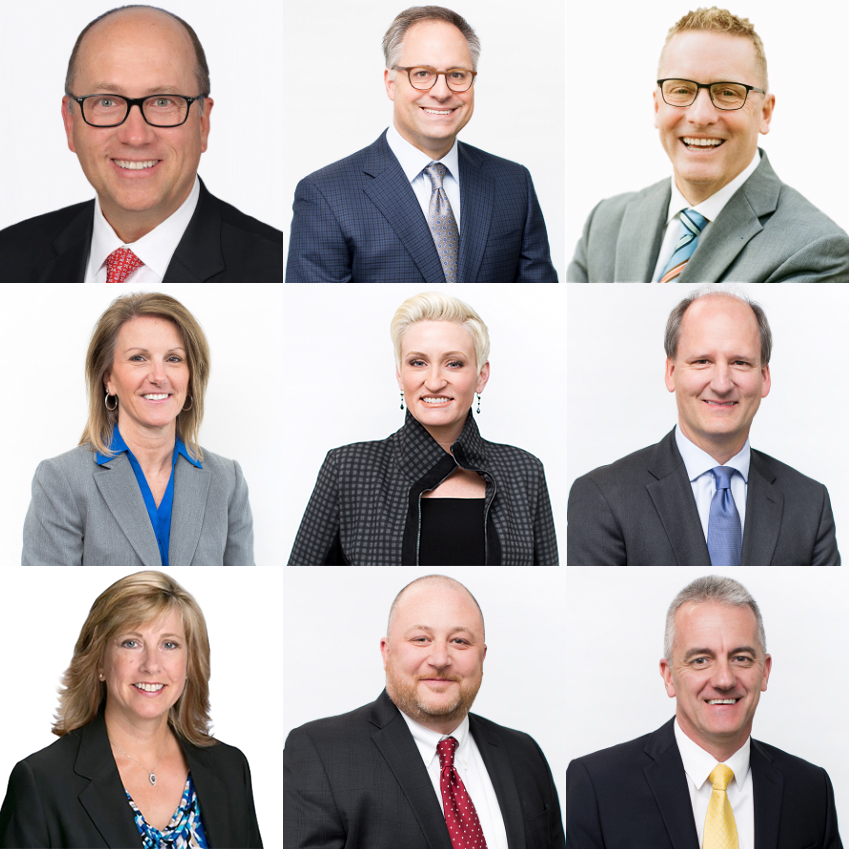 Learn About Our Leadership
Deluxe is led by an executive team and board members who play a vital role in maintaining the success of our organization...
Learn More